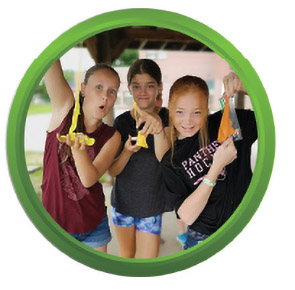 ZIG ZAG is bringing the POP-UP Summer Camps to YOU!
ZigZag is FREE – no registration required

All kids ages 5-12 welcome!
Monday, Tuesday, Wednesday and Thursday
Time: 10 am - 2pm

Pops up in Parks all around

Kids should bring a snack or lunch, a water bottle and wear a hat
ZIG ZAG will pop up in parks around the river and will be open to kids to spend a summer day playing games, doing crafts and science, all in their own neighbourhood.
If it is raining, not to worry! Rain or Shine, ZIG ZAG will be popping up in the park. (Zig Zag will only be cancelled if thundering & lightning.)
ZIG ZAG fits into busy summers, making it FLEXIBLE!
There is no pre-registration required! No need to call or go online, just DROP IN at the park!
Kids should bring a water bottle and a hat & towel.
ZIG ZAG will be out 4 days a week for pop up summer camp!