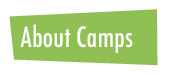 Summer Day Camps at BGC Miramichi is a great place to make memories & make new friendships! Our Day Camps build confidence, skills & friendship while having FUN!
NOTE: Children can be registered for:
One (1) 4 Day Camp AND
One (1) single Day Camp AND
One (1) week of Art Camp (mornings only)
Day Camps are open to children and youth Grades K-8
(must be finishing Kindergarten in June 2023 to attend Camp)
Camps run Monday to Thursday 9 am – 3 pm
No Camp Day on:
July 3: Canada Day Holiday and Aug 7: New Brunswick Day
Medication Administration: All medication MUST be given in its original container with the required dosage on the container. All medications must be given directly to a Camp Staff upon arrival.
July 4 – 6     (Grades 6-8)
YOUTH Engagement Camp 
Ever played 10 Pin Knockdown? Spud or Zip Bong? Come hang out with your friends at BGC this week for 3 days of FUN & FOOD.
July 10 – 13     (Grades K-5)
Beach Bash
Splash into summer this week at camp! Beat the heat with water wars and swimming. Race through sprinklers, drench your friends (and your Camp Leaders) and a whole lot more!
July 17 – 20     (Grades 1-5)
Slip, Dip and Dive
Come join us for an epic slip-n-slide race to the finish in our slip, dip & dive obstacle course, play water balloon volleyball but don't step in the wrong square of our super soaker maze! Goggles and Towels are a MUST!
July 24 – 27     (Grades K-5)
SUPER Silly Science 
Bubble, Fizz, Blurp! Discover answers to all your questions, as we create daily fun experiments in our science lab. Create lab coats and beakers and blast off with our mad scientists as we discover the wonder that surrounds us.
July 31 – August 3     (Grades 1-5)
Colour Me Crazy
Let's go crazy with color! Enjoy our paint slip 'n slide, splatter art, glow in the dark painting and more. We'll have paint wars and a powdered paint party.
August 8 – 10     (Grades 6-8)
YOUTH Engagement Camp
Ever played Alaskan Baseball? Air Raid or Back 2 Back Tag? Come hang out with your friends at BGC for 3 days of FUN & FOOD.
Tuesday, July 4   (Grades K-2)
Magic Camp 
Abracadabra let's have Fun! Get ready to learn magic tricks, balloon art and more in our 1-day Magic Camp. We will make objects disappear, learn cool card tricks and even read minds!
Wednesday, July 5     (Grades 3-5)
Carnival Camp
Step right up – the Carnival's in town! Spin the Wheel, play Ring Toss and Coin Throw and Lollipop Pull. We'll even have a Donut Eating Contest! Everyone LOVES a Carnival – hope to see you there!
Thursday, July 6    (Grades K-2)
Muddy Buddies
This will be a jam-packed day with disgusting and creative activities. Ooey gooey games, sticky icky activities, and messy crafts will encourage campers to let loose!
Tuesday, August 8     (Grades K-2)
Astronauts & Aliens 
What's in the Galaxy? Aliens or astronauts… maybe even both! Help us uncover the mysteries of the skies!
Wednesday, August 9     (Grades K-2)
Wacky Wednesday
Is that a shoe stuck on the ceiling? Can Oobleck dance? This is no normal Wednesday! Wear 2 different sneakers, put your bathing suit on OVER your shorts and eat some backward snacks!
Thursday, August 10     (Grades 3-5)
Splash Zone
Water balloon baseball? Musical sprinkler? Water Blaster fights? This day will be a SPLASH! Cool off with Water Balloon Galore, Water cup line-up and more!

MORNINGS: 9 AM - 12 PM
Here at The Art Factory you'll get to draw with Charcoal, Paint with Acrylics, Oil & Pastels and sculpt with clay. Create a Collaborative Watercolor Painting and using Pointillism Art you'll design your very own one-of-a-kind mandala.
Abstract Art, Pop Art….
you'll get to try it all at The Art Factory!
GRADES 2 AND 3: July 4th - July 6th • July 17th - July 20th • July 31st - August 3rd
GRADES 4 AND 5: July 10th - July 13th • July 24th - July 27th • August 8th - August 10th
You can register for ONE 4-day Week of Camp and ONE Single Day Camp only. You can register for ONE (1) Week of ART Factory Camp only.
(This is to ensure that we are able to accommodate even more children and youth for our Day Camps.)
We provide daily lunch as well as morning and afternoon snack
Parents are requested to notify Camp Leader if the child is to leave camp during the day.
All Campers will receive a "Camp at a Glance" schedule on the first day of Camp.
Please login to register your child. If you have not yet registered, click here to create your profile.