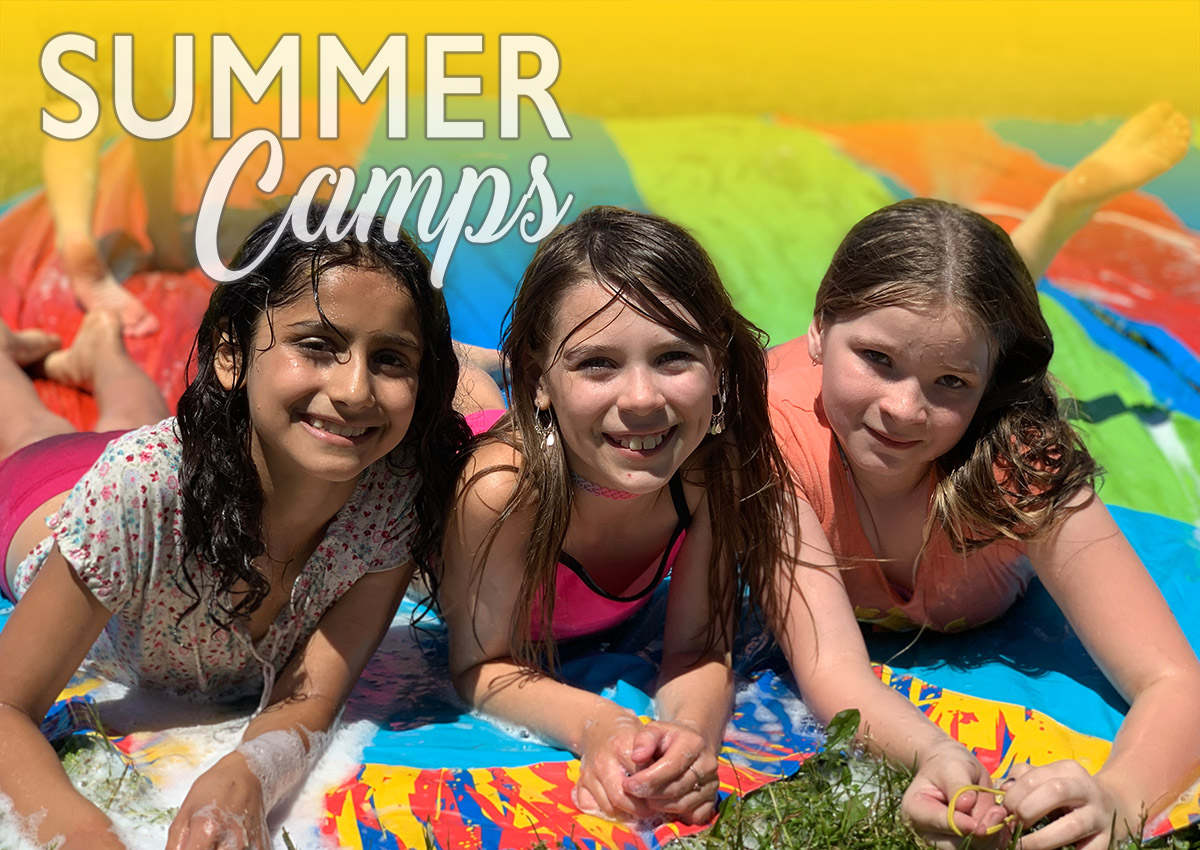 We have a variety of camps available. Summer camp helps build confidence, skills and friendship while having FUN! Camps are available to youth from Grades K-5 (must have completed Kindergarten June 2021).
 Summer Camps
June 28 - July 2  *NO Camp, Thursday, July 1 Canada Day
FULL Art-Rageous Color Wars (Grades K-5)
Play messy twister and paint tag! We'll balloon burst paint and have colourful water fights!
July 5 - 9
FULL Where the Wild Things Are (Grades K-5)
Create Natural Wind Chimes, make Birdseed Hangers, Salt Dough Creations and Beautiful Mandela's from objects found in nature.
July 12 - 16
FULL Science Central (Grades K-5)
Make Ocean Slime and Magical Glowing Mud, Sun Print your own T-Shirt and enjoy Scented Ice Cream Dough and Snow Cones!
July 19 - 23
FULL Messy Adventures (Grades K-5)
Erupting Chocolate Oobleck, Painting with Bubbles and Slide Drawing are part of this Messy Camp. We'll have a Slippery Watermelon Races and even paint with Fly Swatters!
July 26 - 30
FULL Splash Zone (Grades K-5)
Create a coral reef painting, play Water Hose Limbo, compete in the Water Beach Ball Race and Forehead Fill Relay. You might need a break after the Feet Only Bucket Challenge so you can cool down while you paint sea shells. Bathing Suits are a MUST for this week!
August 3 - 6   *NO Camp Monday, August 2 - NB DAY
FULL Adventure Camp (Grades 3-5 only)
Your child will enjoy sports, arts, crafts and a different Field trip on Tuesday, Wednesday & Thursday!
Go Girls (Girls ONLY Grades 5, 6 & 7)
Join your friends for some "girl time"! Make air dry Pendants and Seashell Photo Frames. Your homemade Bath Bombs will feel great after a day at the Beach!
August 9 - 13
FULL Splish, Splash, Slime (Grades K-5)
You'll make Whale Blubber Slime, Pirate Slime, Pufferfish Slime, Dolphin Slime, Edible Shark Slime and more! Play Powder Paint Slime Twister and race for lost items in our Slime Pool!
Information about our Summer Camps
About Camps
All camps are signed up for on a weekly basis
Children can register for 1 Week Only
No half days of camp offered
Swimming weekly
How to Register
Hours of Operation
Monday - Thursday: 9:00am - 3:00pm
Fridays:  9:00am – 1:00pm
Important to Know
Camps are open to children Grades K – 5
Morning and Afternoon snacks provided for all camps
Parents are requested to notify the Camp Leader if the child is to leave the camp during the day.
All campers will receive a "Camp at a Glance" on the first day of camp outlining the activities for the week.
What to Bring to Camp
Lunch & drink (water bottle)
Running shoes – no sandals please
Sun Screen
Hat
Change of clothes
Bathing suit & towel
Swimming
Each week will include an outing to the Outdoor Pool – a supervised and fun swim for all children.
Personal Belongings
The Boys and Girls Club is not responsible for any items your child loses at camp. Please label all clothing and belongings. All left over items and clothing will be kept for one week after your child has been to camp.
Medication Administration
All medication MUST be given in its original container with the required dosage on the container. Please provide instructions for administering medication. All medications must be given directly to a Camp Staff upon arrival.
Summer Camp Registration 2021
Join us for the adventure of YOUR summer