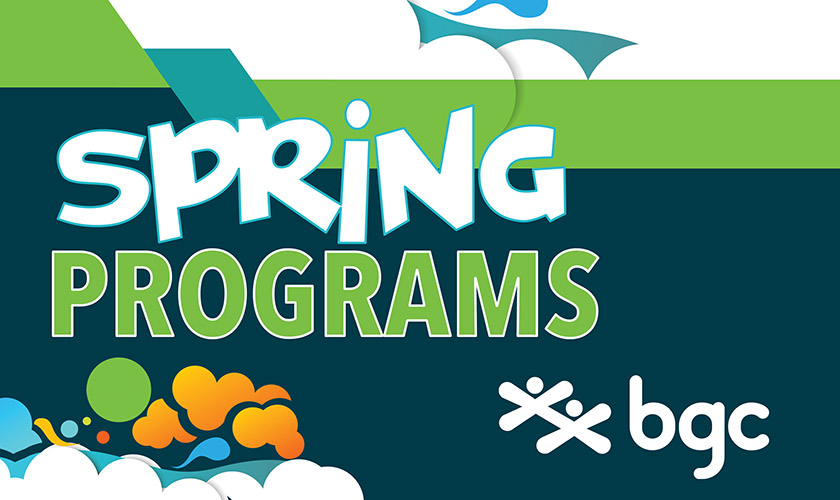 Join us for Spring Programs at the Boys & Girls Club!
Crafts, Science and Outdoor Play!
Registration required (NO drop-ins). NO Fee
Programs run from 6pm - 8pm with the exception of  YOGA with Jordan (YOGA with Jordan is from 6:30pm - 7:30pm on Tuesday evening)
Snack provided
Please bring outdoor clothing each evening for Program
Evening Programs start March 13 and finish May 18
You may Register for 2 different Evening Programs
Monday
Inventor's Club (Grades 3-5)
Join Us in creating cool machines! Learning how magnets attract and discovering how sound moves. Inventor's Club is all about the endless possibilities we can create.
Tuesday
YOGA with Jordan (Grades 5, 6 & 7)
*** This Program is from 6:30pm – 7:30pm (1 hour each week)
Join your friends at BGC as Jordan teaches you to release energy, then quiet your body and mind with seated poses and forward bends. From Downward-Facing Dog to the Lotus Position and the Butterfly Pose – come and find YOUR Quiet Mountain!
Science Club (Grades K-2)
Can our eyes fool our taste buds? How high can a rocket fly? Are eggs strong enough to support your body weight? Put eggs to the test and see if you can walk on them without breaking!
Wednesday
Arts & Crafts Club (Grades K-2)
Do you love gluing, painting and all things crafty?! Then this program is for you! Each week, you will take on a new craft project. Make memories, friends, and of course – CRAFTS that you will be proud to keep for years to come.
Foam Fizzle Float (Grades 3-5)
Join us for EXPLOSIVE Fun! From Foaming Rainbows and Lemon Eruptions to EXPLODING Foam Dough! There's never a dull moment as we experiment with science.
Thursday
Adventure Club (Grades 3-5)
Let's explore the great outdoors together. Learn how a compass can help you navigate. Let's build an outdoor shelter - and then we'll have an outdoor cookout!
SUPER SATURDAYS are BACK!!!!
You May Register for any 3 Saturdays
Make erupting chocolate oobleck, compete in our obstacle course, and create your own bird feeders! There's always LOTS to do at SUPER Saturdays.
March 18      (Grades 1-3)
April 1           (Grades 3-5)
April 22         (Grades 1-3)
April 29         (Grades 3-5)
May 20          (Grades 3-5)
YOUTH Connect - Friday Night Program for Grades 6, 7 & 8
Runs from 6pm - 8pm
March 31, April 21 & 28, May 12 & 19
Please login to register your child. If you have not yet registered, click here to create your profile.